Growing a Healthier Planet
We plant trees with our partners & friends at One Tree Planted from the proceeds of every purchase. We believe in giving back to the planet & gifting our customers the means & opportunity to make a difference from the comfort of your home whilst making your daily routine more earth friendly. Shop plastic & guilt free knowing shopping with Eco Garden promotes biodiversity & conservation whilst empowering an ethical economy.
For The Planet!
Proudly From Hebden Bridge
We draw inspiration every day from the beautiful natural world around us in the Calder Valley, West Yorkshire. Appreciating & protecting what's on our doorstep is a great place to start in becoming more environmentally conscious & making a difference from your own home.
Yorkshire Made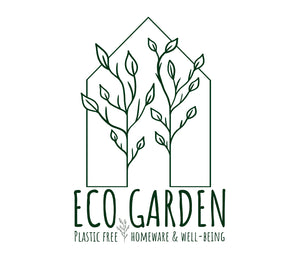 Partner With Eco Garden
We're always looking for new wholesale stockists for our sustainable essentials as well as new manufacturers & personalities to work with. If you own a conscious store & want to share Eco Garden with your customers, get in touch! If you're motivated to make a difference, we look forward to hearing from you!
Get in touch!
Fast Eco Shipping
We provide free shipping to UK customers when you spend £30 or more. Our products are shipped to you in environmentally conscious packaging which is fully compostable or recyclable & will arrive on your doorstep within 48 hours. Our standard shipping fees are just £3.50!